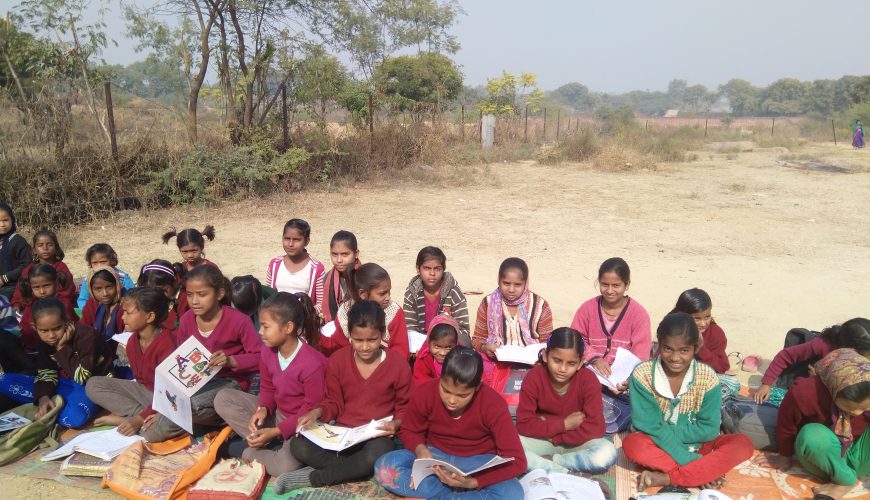 Real power comes by empowering others
– Denis Waitley
We believe that a blend of right skills and self-confidence brings a sense of empowerment.
To pursue these thoughts, we are supporting some of the existing on-going initiatives by other NGOs and individuals, especially in the area of education. We synergise  our efforts to bring visible impact in the lives of many. We are supporting two existing schools in a village near Chhatarpur, Delhi.  The schools are managed by an NGO that aims to provide  education to the under-privileged children.
"The biggest challenge for any teacher is capturing each student's attention, and conveying ideas effectively enough to create a lasting impression.
The use of videos in teaching and learning serves to not only benefit students, but also teachers. Teachers can use videos to deliver course information that can be extremely helpful in opening up class time. Lectures and other introductory information can be viewed before class, which allows for more practice- and skill-related class activities. These videos are accessible at the student's convenience and can be watched numerous times to assist with coursework and skill mastery.
With the help of Sri Hari Sewa Trust, we introduced audio-visual material during the remedial class sessions at Tarang Farm school. These are the videos of phonetics, Panchtantra Stories and Hindi & English poems.
Such tools are helping the students to their imagination thrive and grow. These methods will not only develop their ability to listen but will also help them understand the concepts better. I personally feel those students who are weak in class were taking a keen interest in audio-visual session and improving themselves. I could also see their high confidence."               – Sneha Vaish, Vaish Associates Public Welfare Trust
To join us in this noble cause, one can also pay for their books, stationary items and fees. And how about sharing your knowledge with them? There are many children of immense potential, seeking a helping hand to change their lives.
We are also working on skill development programs with an aim to build self-confidence and make them independent so that they are able to take care of their financial requirements.
Join us to empower these children and others in the process of self-realisation to become good humans and responsible citizens.